Starkweather & Shepley Insurance Brokerage Inc. Brings Distractology® to Westwood High School to Educate New Drivers on the Dangers of Distracted Driving
Anti-distracted driving program shown to decrease accident rates by 15 percent
Starkweather & Shepley Insurance Brokerage Inc. is proud to bring Distractology® to Westwood September 23-27. Developed and funded by the Arbella Insurance Foundation, Distractology® was one of the first programs in the country to address distracted driving with young, inexperienced drivers. Drivers who have completed Distractology are proven to be 15 percent less likely to have an accident or receive a traffic violation*.
According to the CDC, 9 people are killed every hour and more than 1,000 are injured as a result of distracted drivers. Distracted driving has become a top concern among drivers in the United States with recent research from the AAA Foundation for Traffic Safety. The study shows that 96-97% of drivers view reading and typing a text/email as dangerous, while 32-41% of drivers admitted to engaging in these activities. The Journal of Adolescent Health has also found 38% of teenagers across the country text while driving. In Massachusetts, 40% of teenagers text while driving. In Connecticut, 30% of teenagers text while driving.
"Distracted driving problems continue to escalate, so it's critical to do everything we can to educate new drivers to the dangers associated with distracted driving," said John Donohue, chairman, president and CEO of the Arbella Insurance Group and chairman of the Arbella Insurance Foundation. "Celebrating its tenth anniversary, Distractology aims to curb potentially hazardous behaviors before they become habits. It's our hope that by working together with new drivers, educators and parents, we can create a new generation of safe drivers who believe distracted driving is unacceptable."
Distractology features a mobile classroom outfitted with two high-tech driving simulators designed to give new drivers the chance to experience the perils of distracted driving. Simulations are based on real-world examples, including texting, posting to social media sites like Facebook and Snapchat, and changing the radio all while navigating residential and highway conditions.
To date, more than 18,600 new drivers, meaning those that have been licensed less than three years or have a learner's permit, have completed the Distractology training. After completing the course, students reported they were 25 percent less likely to check their phone while driving compared to before the training exercise. Compared to their attitude before the course, students were 30 percent less comfortable with the idea of multi-tasking while they drive. By changing both students' actual behavior and the way they view distracted driving, the Arbella Insurance Foundation continues to show meaningful progress in affecting individuals as well as the broader youth culture around this issue.
"Over the past 10 years, Arbella's Distractology campaign has made enormous strides in terms of combating distracted driving," said Andrew Fotopulos, President of Starkweather's Massachusetts operations. "The program is proven to decrease accident rates and traffic violations by 15 percent for participating drivers. We're proud to support Distractology's important mission."
The Distractology curriculum and simulations are based on research funded by Arbella Insurance Foundation and conducted by the University of Massachusetts Amherst (UMass Amherst). Teens spend about 45 minutes training on the simulators. After this, participants are asked to log on to Distractology.com/the-challenge to finish their training by completing a short, online interactive video reinforcing what they learned in the trailer. Students who complete the eLearning Challenge are entered to win a $500 scholarship.
Distractology will travel to various communities in Massachusetts, Connecticut and Rhode Island during the 2019-2020 school year, offering 45 minutes of simulated distracted driving to each participant. Fully funded by the Arbella Insurance Foundation, Distractology is free to eligible drivers.
About the Arbella Insurance Group and the Arbella Insurance Foundation
Established in 1988, the Arbella Insurance Group (www.arbella.com) is a company with more than $800M in revenue with approximately $1.5B in assets, headquartered in Quincy, Massachusetts. Arbella is a customer-focused regional property and casualty insurance company, providing personal and business insurance in Massachusetts and Connecticut, and business insurance in Rhode Island and New Hampshire. The Arbella Insurance Group founded the Arbella Insurance Foundation in 2004. Recognized as one of the Boston Business Journal's "Top Charitable Contributors" for eleven consecutive years, the mission of Arbella's Foundation is to engage in activities and to support not-for-profit organizations that have a significant positive impact on the people and communities served by Arbella.
About Starkweather & Shepley Insurance Brokerage, Inc. 
Established in 1879, Starkweather & Shepley is presently the 57th largest Insurance brokerage firm in the U.S., one of the Top Insurance Workplaces by Business Insurance America, one of the Best and Brightest places to work in Massachusetts, and one of the top Personal Lines Agents by Insurance Journal.  Starkweather & Shepley, held in Trust since 1935, ensures the firm will remain privately held in perpetuity, providing certainty to clients and associates alike. The firm provides commercial and personal insurance, health and employee benefits, surety bonding and risk management services. These services are provided nationally and internationally, through its partnership with Assurex Global.  Headquartered in East Providence, RI, Starkweather has additional branch offices in Bristol, Pawcatuck and Shelton, CT; Westwood, Sturbridge, Sagamore Beach and Martha's Vineyard, MA: Palm Beach Gardens and Ft. Myers, FL; and Virginia Beach, VA. 
*Results are based upon data obtained from Arbella Mutual Insurance Company's youthful operators who took the Distractology training when compared to those who did not from 2010 through 2018. The study showed that drivers were 15 percent less likely to have an accident or violation. 
Related posts
October 10, 2023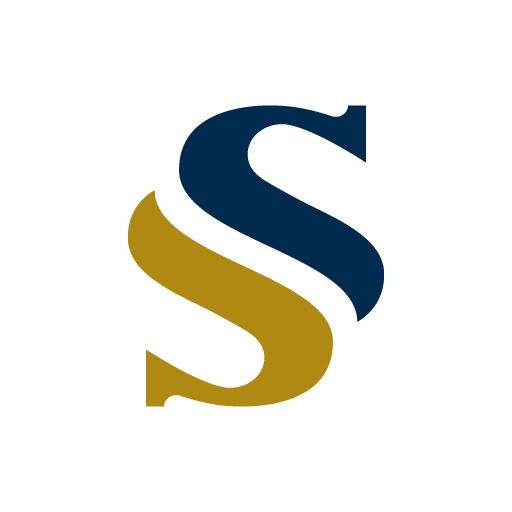 August 17, 2023